As a business owner, it is essential to understand that whether you run a micro, small, or large enterprise, there are social and ethical duties. Besides working to make profits, business owners in Brisbane must comprehend they are responsible for customer satisfaction, environmental preservation, development of the society, and upliftment of the people associated with the company. Bearing these points in mind, as an entrepreneur in Brisbane you need to know the below mentioned social and ethical duties whether you're running a company, planning to buy an existing business or establishing a new one to achieve success.
Understand the Needs of the Customer
As a business owner, the first step to have an ethical and successful business is to understand the needs of the customers. In addition to making profits and getting reasonable rates for the services and products, you should focus on your customers having an incredible buying or availing experience. It would be best if your business meets the demands of the consumers, your services/ products are priced reasonably, and no compromise on quality is made for quantity. Also, it is essential to have excellent customer care set to communicate with customers and for them to have a platform to reach out for offering feedbacks and getting solutions for any issues.
Read interviews and books by successful entrepreneurs, and you would know how much importance they give to meeting the demands of users and advise businesses to involve with their target audience.
Regularly Partake In Charity Work
Give back to society by parting in charity work by organising events for employees to help those in need. For example, you can arrange a donation drive in which everyone associated with your business can donate things that in good condition but not required. These things can be clothes, toys, utensils, electronics, etc.
If you don't know how to conduct a charity event, then get in touch with your local welfare communities. In collaboration with these centres, you can successfully run corporate social responsibility campaigns to not only focus on donating things but raising awareness for critical social and environmental issues such as standards rights at work, global warming, workplace discrimination and harassment, Australian bushfires and much more.
Abide By the Laws & Conduct Business Ethically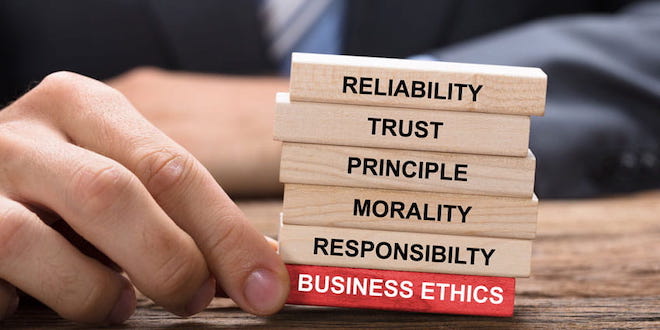 A business owner should abide by the law to run a business ethically and responsibly. A company should be registered and carry out operations as per the rules and regulations of the Brisbane government. A business can operate freely under the law until it doesn't conduct any criminal or unethical practice that can cause damage to the society and its structure.
To run a business ethically, owners should understand their responsibility towards the environment as well. Hence, measures to prevent unnecessary wastage, utilisation of fuels & resources as required and uplifting the environmental regulations are essential to take.
Move Business Sustainably
If you are planning to move your business in Brisbane or come to the city to set it up, then it is essential to perform the relocation process as sustainably as possible. According to the National Waste Report 2018, about 5.6 Mt of paper and cardboard waste was produced in 2016-17. These are popular packing supplies when moving. Therefore, as a business owner, you should do your best to get recyclable, bio-degradable, and used boxed for packing office and house items.
Plan to declutter at least one-two months in advance, donate things that are not required, and correctly dump the waste. In addition, hire experienced removalists in Brisbane, who are aware of methods to make your move to new location eco-friendly and sustainable. Check if they use bio-degradable packing supplies and have green vehicles that run on eco-friendly fuels. It is up to you to make moving your business along with your family in Brisbane as environmentally friendly as possible.
Endnote
Brisbane is a great city to establish and run a business. However, it should be done in an ethically and socially responsible way. Therefore, it is essential to understand the needs of the customers, partake in charity work, and move sustainably (if required). In addition, it is vital to abide by the laws and conduct business ethically. As an entrepreneur, one must understand that a successful business is one that reaps profits without compromising on its society's integrity and ethics.